The Platform 10.2 « Back to Speakers
Welcome to The Platform 10.2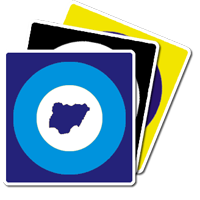 The thoughts that express the essence of Platform 10.2 are best captured in an article I read sometime back written by Thomas Freidman of the New york Times. In it he touched on the new rules that define labour. He spoke about the fact that as an older guy his perception of labour had to be adjusted. He referred to an ex Global leader who once said "if you work hard and play by the rules" you should expect that the system will deliver you a decent life and a chance for your children to have a better one. That mantra really resonates with me and, I am sure, with many others. There is just one problem: It's out of date.
The truth is, if you want a decent job that will lead to a decent life today you have to work harder, regularly reinvent yourself, obtain at least some form of post secondary education, make sure that you're engaged in lifelong learning and play by the rules. That's not a bumper sticker, but we terribly mislead people by saying otherwise.
When this phrase was first employed his in 1992, the Internet was just emerging, virtually no one had e-mail. In other words, we were still living in a closed system, a world of walls, which were just starting to come down. It was a world before the full merger of globalization and the information technology revolution, a world in which unions and manufacturing jobs were still relatively strong, and where people could still write a lot of the rules that they played by.
That world is gone. It is now a more open system. Technology and globalization are wiping out lower-skilled jobs faster, while steadily raising the skill level required for new jobs. More than ever now, lifelong learning is the key to getting into, and staying in, the middle class.
Poju Oyemade
Visionary, The Platform
The Platform 10.2 will be speaking at