Luis Alexandre Chicani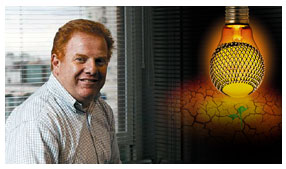 SPEAKING TOPIC: How to build a Successful Company in an Emerging Economy
Luis Alexandre Chicani was born in São Paulo, Brazil. He is the founder and CEO of DentalCorp Brazil (regarded as the #4 Dental Insurance Company in Brazil) and DentalCorp Chile.
DentalCorp was founded in São Paulo, Brazil, in 1989 to offer low-cost quality dental plans similar to models in the medical health care industry. After his initial investment of $600, Chicani both practiced dentistry and built DentalCorp's business. While the company nearly went bankrupt in 1996, by 1998 Chicani was able to abandon his work as a clinical dentist and dedicate himself full time to DentalCorp. In 2002, DentalCorp was approached by Endeavor Brazil, a non-profit organization focused on fostering entrepreneurship in emerging markets. The organization selected Chicani as one of their Endeavor Entrepreneurs, qualified to receive assistance with strategy, financing, and networking. With the help of Endeavor, DentalCorp began a comprehensive reorganization, evaluating long-term business plans, implementing balanced scorecard procedures, developing career plans and introducing corporate governance best practices.
By the end of 2004, DentalCorp had built a network of more than 12,000 affiliated dentists and 22 branch offices nationwide, dedicated to matching their clients with a cost-effective range of dental providers and services. It had become the fifth largest company in the Brazilian dental market, with approximately 150,000 participants among DentalCorp and healthcare company partners, 160 employees and expected revenues close to R$10.0 million.
Chicani is regarded as one of the top 10 Entrepreneurs in Brazil. This became even more evident after his success with DentalCorp. He further went on to stamp credibility in business with the rise and success of other initiatives.
Today, he is the Founder and CEO of BenCorp, a Strategic Consultancy, Broker and TPA, for corporate benefits with an exclusive IT platform for Risk Management, Health Promotion and Occupational Health. He is also the Founder of TourisMed Brazil that offers Global Solutions in Health and Wellness and also the Founder of Club Saúde, a pre paid Card for Health and Wellness for Class C and D in Retail Stores.
Chicani is happily married with three daughters. He is fluent in English, Spanish and Portuguese.