About Cultural Innovation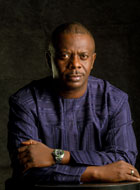 We have chosen the 10th edition of the Platform to be a Cultural Innovation Conference.
The concept behind Cultural innovation is best captured by Katherine Gerould when she said "Originality usually amounts only to plagiarizing something unfamiliar".
There really has been only a certain amount of ideas that have really worked throughout human existence whether it is in Business, Governance or Family. Those societies, nations or organizations that are regarded as being successful have been those who first discovered those ideas and models and then innovated.
To innovate means to discover a successful model elsewhere and to make it fit into a new environment solving a new problem. The genius of innovation isn't creation but adaptation.
Really its only God who creates men innovate.
The new "animal" created by adaptation appears as something different from the original model but its essentially the same, running on the same principles. Innovation isn't imitation. To imitate one tries to fit a model that was successful in one place right into another without any regard to the difference in the cultures.
We have chosen the theme Cultural Innovation because this concept is the key to the emergence of what is known as developing nations on the global stage with ideas that will work for them.
We have chosen reputable speakers from all over the world who are in the intellectual frontiers of the emerging nations. Platform 10.0 is a seed for a real change.
This is the real space we should Occupy.
'Poju Oyemade. Visionary The Platform.

 @pastorpoju